Non-blocking programming in Python and Django channels
Para registrarse en este evento haga clic en éste enlace.
¿Cuándo y dónde?
Fecha:
Martes 3 de mayo de 2016 desde las 19:00
Lugar:
Atom House Medellín. Calle 8 # 43a-­49

Medellín, Colombia




Informacion:
Hola a todos!! 
Esta sesión se iniciará con 30 minutos de networking (19-19:30), primera charla de 30 min y 15 min de QA y la segunda charla de 45min y 15 min de QA . El evento debe terminar alrededor de las 09:30pm. 
El detalle de las charlas son:
Sergio Pulgarín: Non-blocking Programming in Python. GitHub, Twitter.
Descripción: An overview of threading, asynchronous, and parallel programming techniques in Python, applied to GUI and API programming.
Juan David Hernández: Quick introduction to Django Channels. Linkedin
Descripción: Channels is an exciting upcoming feature of Django that will allow Django sites to support use cases that usually required the use of external tools and libraries (even non-Python ones) and even has the potential to change the way we work with the framework entirely. On this meetup we'll provide a quick introduction to the concepts involved in developing a Channels enabled Django site
Por motivos de seguridad es de suma importancia que los asistentes presenten su documento de identidad al ingreso de las instalaciones de AtomHouse.
Esperamos verlos a todos de nuevo. Esperamos tener otro evento exitoso, educativo y con gran asistencia también, gracias a ustedes ya somos +760 personas en el grupo de Python Medellín!!!
Organizado por: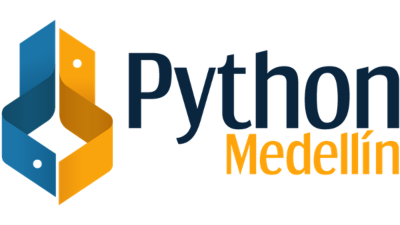 Python Medellín
---